Barnaby Quirk's Virtual Grunt arrives March 9, 2018!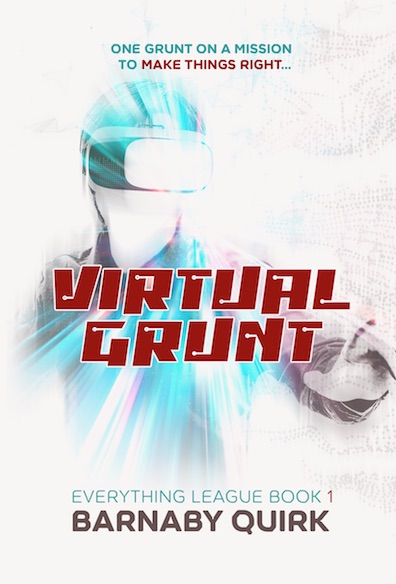 Paperback: 978-0-9857877-7-6, Hardcover: 978-0-9857877-8-3
Available everywhere ebooks are sold.
Blazing Things LLC publishes books and writing on the web.
The company was founded in 2005 by Kevin Dangoor, initially to create Zesty News, a news reader that displays personalized news pulled from the web. The Python web framework TurboGears was extracted from Zesty News and achieved immediate popularity. Blazing Things then shifted to publishing, producing the "TurboGears Ultimate DVD" in 2006.
Blazing Things is now publishing children's books before returning to additional technical non-fiction.